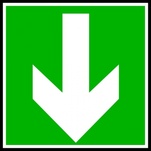 The
New York Times
has reported welcome news: New diabetes cases have begun to fall in the United States.
The article asserts that, "the rate of new cases fell by about a fifth from 2008 to 2014, according to researchers at the
Centers for Disease Control and Prevention
, the first sustained decline since the disease started to explode in this country about 25 years ago." The Times mentions the following possible reasons why the decline occurred.
Still, however, "d
iabetes afflicts one in every 10 American adults and is the country's leading cause of
blindness
, limb amputations and kidney
dialysis
."
"It's not yet time to have a parade,' said Dr. David M. Nathan, the director of the Diabetes Center and Clinical Research Center at Massachusetts General Hospital. But he noted, 'It has finally entered into the consciousness of our population that the sedentary lifestyle is a real problem, that increased body weight is a real problem."
Read the full article
.
Want to work on anything this article brings up, such as eating habits or becoming more active?
Contact Thrive Wellness Coaching
to schedule a free wellness coaching session.