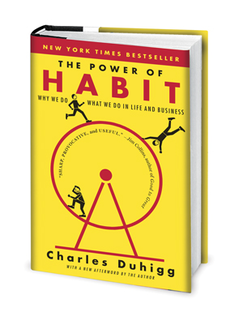 The key is to take advantage of the 3-step neurological process that creates a habit. First, choose a cue, like leaving your running shoes by the door, then pick a reward — say, a piece of chocolate when you get home from the gym.
Eventually, when you see the shoes, your brain will start craving the reward, which will make it easier to work out day after day.
View an infographic based on The Power of Habit to learn more
.