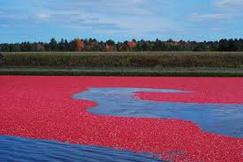 Ingredients
1 Cup pitted dates
1 16 oz Bag fresh cranberries (about 4 cups)
½ Cup orange juice

Directions
Place dates in a small bowl and cover with boiling water. Let sit 15 minutes to soften. Drain dates and place in a food processor. Add cranberries and orange juice, and process until evenly chopped.

Chill until ready to serve. Keeps refrigerated up to three days.

This recipe is a great healthy addition for Thanksgiving.