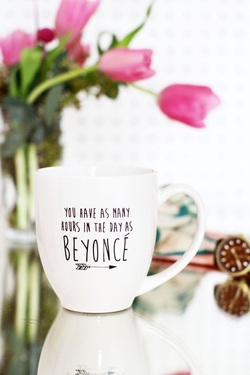 Its September tomorrow!

For most of us, this means a return to crazy schedules and greater demands on our time for the rest of the year.

Fall can sometimes also feel like resolution or new habit time, with that back-to-school vibe that we all remember. This makes it a great time to set a goal or lay the foundation for a new wellness routine.

The best way to push and stretch yourself into a more productive, happier and/or healthier you is to do so with some self-love and humor.

We won't change if we expect perfection or are too hard on ourselves. We will have setbacks on a new path; that is distinctly part of the change process. But with a few depreciating laughs and the endurance that self-love fuels, you will perserve in the long run. And as with all lifestyle changes, time and realistic incremental steps will help you get where you want, and stay there permanently.

So cheers to being as amazing as Queen Bey this Fall, by knowing that it doesn't mean we ever have to be #flawless.