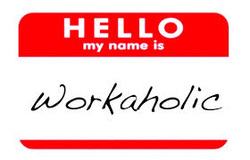 Read the full Psychology Today article,
Be a High Performer (Not a Workaholic) in 2015
, for those of you looking to work SMARTER, instead of harder and/or longer this year.
The full piece provides practical advice to work smarter, rather than harder, with these four key shifts:
"High performers are proactive in creating their own value. Workaholics are reactive, thereby allow others to determine their value."
"High performers give 100% at the right time. Workaholics give 110% all of the time."
"High performers take the initiative every workday. Workaholics are reactive to whatever the workday tosses them."
"High performers put themselves first."