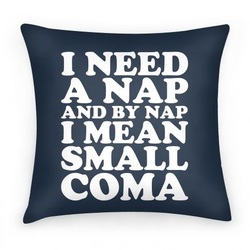 Sleep is very important for humans.
Sleep has a direct impact on our overall health, waistline, mood, energy level and ability to manage everyday stress. It also influences learning and memory retention, focus and willpower.
Most people struggle with logging enough sleep because of life's demands.
Check out this great infographic, "
Turn Back the Clock and Wake Up Beautiful
."
Any opportunity to make sleep more of a priority helps. Do you have time Sunday morning to sleep in a bit? Can you catch a lazy weekend nap?
Research things that may improve your quality of sleep and/or commit to a gradually earlier bedtime.