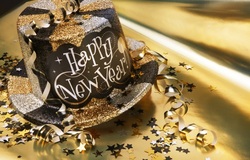 RESOLUTIONS: WHAT IS THE GOAL?
Do you have a new year's resolution, or several?
If you do have more than one and they are large in scope, such as losing weight or getting a new job, the best approach is to be realistic in your change goals and to accept that change is a slow, but very rewarding, process.
If you want to change many things about your life, it may help to reflect on the change you believe to be the most material to your happiness or sense of fulfillment. What really is the most important thing to you right now, January 2016?
Is it career satisfaction? Finding more balance? Adopting a healthier, more sustainable, lifestyle? Making more time for family and close friends? Learning to take care of yourself, along with everyone else that depends on you?
WHAT IS THE PLAN?
The key to the plan is WHAT IS REALISTIC BASED ON MY LIFE?
Focus on the your one key goal and accept, for now, the others things about your life you would like to change.
Now compose a REALISTIC plan based on the amount of time and energy you have given your weekly schedule to begin and sustain gradual, slow, evolutionary change.
SLOW AND STEADY STAYS THE COURSE
Behavioral change is not often accomplished in a linear fashion. Maintain your patience as your change slowly, with the support of others. Often change occurs in a recycling pattern, so staying confident and committed during a perceived set back is very important.
Often successful lasting change will come from this: one step forward, two back, four forward, two back, etc., course correct, and keep going. But slowly change takes hold and requires less and less effort.
Learn more about change theory by
scheduling a free coaching session
.