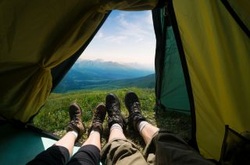 The long-term strength and resilience of our romantic relationships highly influences our individual sense of happiness and wellbeing.
However, now that gender roles are less rigid, many people are unsure exactly how to build and sustain strong partnerships.
As Hara Estroff Marano explains, "Most modern relationships no longer rely on roles cast by culture. Couples create their own roles, so that almost every act requires negotiation."
Further complicating things, she asserts that, "because people's needs are fluid and change over time, and life's demands change too, good relationships are negotiated and renegotiated all the time."
Read Marano's full piece,
The New Rules of Relationships
, for a list of helpful considerations to keep your connection and intimacy strong.