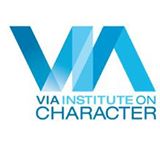 Living in a way that is authentic to yourself and your personality strengths plays a large role in overall happiness and wellness.
So where do you start? The
VIA Institute
is a nonprofit that offers a free online character strength survey, as well as resources related to making the most of your results.
According to VIA, "Research shows that knowing and applying our unique character strength profile increases our life satisfaction and well-being. [The institute provides] simple and effective tools for each of us to learn more about ourselves and our personalized pathways to happiness. Developing your character strengths can have a significant impact on quality of life, as well as a positive effect on relationships, careers and personal growth."
The VIA Survey takes approximately 10-15 minutes to complete and only requires basic personal contact information so you may receive your results.
Launch your personalized survey from the
VIA Survey webpage
.