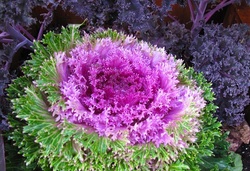 There is so much confusing and conflicting diet advice out there it can be hard to know who to trust.
To address this problem, researchers conducted a study to compare popular diet plans such as low-carb, Paleo, etc. Their findings are refreshing as they advocate ditching the rigid plans and principles in favor of broader guidelines. They explain, "A diet of minimally processed foods close to nature, predominantly plants, is decisively associated with health promotion and disease prevention."
Read the full article,
Science Compared Every Diet, and the Winner Is Real Food
, for more information on this practical approach.
If your goal is to implement this advice but you don't know where to start, learn more about how Wellness Coaching can help you with this and other change goals by
requesting a free session
.