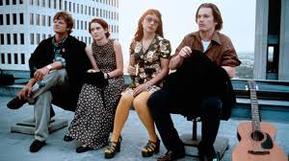 Generation X, those born between 1966 and 1980, are twice as likely to develop diabetes as Baby Boomers.
A recent
Australian study
concluded that, "Compared at the same relative age of 25 to 44 years, Generation X had a higher prevalence of obesity and diabetes compared to Boomers. This suggests that Generation X may be developing the lifestyle related conditions of obesity and diabetes sooner when compared to Baby Boomers."
Wellness Coaching is a great match for those embarking on permanent lifestyle change. Learn more by
requesting a free session
.