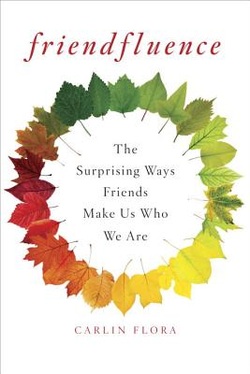 With everything most people are juggling these days, adult friendships sometimes fall low on the priority list.
But according to the research of Carlin Flora, author of
Friendfluence
, our friendships are a very important part of overall wellness, as they positively influence our careers, physical health and even marriages.
Check out a great overview of Flora's work in this article:
The Evolutionary Case for Friendship
and on her book's
website
.