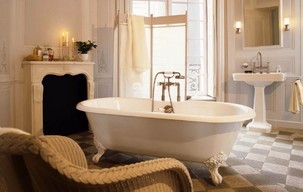 The relationship between physical environment and wellbeing is sometimes overlooked, yet having a calming safe haven from the demands of the world is often the key to recharging one's batteries.
When you return from a long day what awaits you? Do you face clutter, conflict and many more things to be done in the way of housework? If so it may be time to invest some time and thought into creating a place that will allow you to relax, be yourself and practice self-care.
Check out this great
Freshome.com
article,
How to Make Your Home Feel More Relaxing
, for insight on where to start and specific room-by-room suggestions to optimize your home environment.